The signature angst of our time was profoundly expressed in the poems submitted for WOMAWORDS  Literary Press June 2020 edition, Imaging Life After COVID-19, offering women poets an opportunity to write about their experience of the pandemic and their vision of or for the future. The universal trauma wrought by this virus, invisible and silent and pouncing with madness and mendacity, brings us to a place we'd like to forget but never will. Our world is charged. Our lives are changed. We embrace with yearning the better memories from our past. We are trapped in the present, making the best of it. We find it hard to envision a future undominated by this moment.  It was difficult to select just ten poems from among the many submitted. There was not one unworthy poem. I'm honored to read them, to read the bios and get introduced to some fine new-to-me poets (whether or not selected for publication here), and to be chosen by Mbizo Chirasha to edit this edition of his heart-child, WOMAWORDS Literary Press. The edition goes up late. I offer my apologies to poets, to readers, and to Mbizo. The honor of this work came at a complex time for me. I had another zine to publish and also found myself dealing with a hospital stay and debilitating complications from chronic and catastrophic lung-and-heart health issues. Having said that there is nothing like poetry to help us heal the trauma of the catastrophic illnesses we may suffer individually or from the shared trauma of the current pandemic. Thanks to Mbizo and all submitting poets for this gift in which . . .Samuella Conteh echoes our great hopes in her poem Rebirth:
To find life again after a life of living death
to not love our loved ones from a distance
to let go of reservations of another's breath
to not shrink into isolation albeit in company
is a dream worth dreaming fast into reality
Smeetha Bhoumik shares rare wisdom in her poem Going Forward, which might also be well-named GROWING Forward.
 At MindValley recently,
I learnt that a 'beautiful destruction'
is at times necessary, to ring in the new.
Nancy Ndeke points to lessons she hopes we've learned. Victoria Bennet has us listening to the whispering dead advising "the clock will start again." Mighty Ntshwabi hopes to tell stories to her grandchildren when the "abysmal storm is over." Yi-Wen Huang faces the grave possibility of a second wave. Jameela Nishat shares with us the agony of our pandemic journey, where there is no proven path of escape and no answers to our hard questions. Tough times, Constance Edu Baffoe seems say, call for reinvention. Thanks to Hannah Slind we appreciate the special challenge of a lockdown that bars us not only from work, family, and friends but from many of our avocational activities. We exhale at the end of Michelle Navajas poem when, once again, we can finally sit together in love and affection-( Review and Commentary  by G Jamie Dedes, Guest Editor and Womawords Poet Laureate 2020, JAMIE DEDES , Founder and Curator of  JAMIE  DEDES ' The Poet by Day Webzine, Founder of The Bardo Group Beguines, a virtual arts community, Founding Editor and Co-managing Editor of "The BeZine.")
Rebirth
Joined hands draw curtains on foreboding
past an interlude of nightmares and death
that strew  jigsaw pieces across  the stage
drooping eyelids and lips dipped in sorrow
would deliver lines of laughter and release
Together we roll away mats laid in dirges
bidding farewell to that beast of damnation
that served helplessness on platters of fear
clogging airways and slicing breaths like lard
from the well of our lungs, we'll sing for joy
That killer of mirth would have done it's worst
but we dare to dream humanity will heal again
joyful laughter will float like balloons in the air
a new opportunity to mend all rickety bridges
for tomorrow's package remains undelivered
To find life again after a life of living death
to not love our loved ones from a distance
to let go of reservations of another's breath
to not shrink into isolation albeit in company
is a dream worth dreaming fast into reality
Sameulla Conteha Writer/Poet from Sierra Leone, who uses her poetry to preach global peace, love and respect for human rights and dignities.  Her poems and short stories have been featured in both national and international anthologies. Samuella has received many accolades for her contribution to world literature, among them the Award of the Order Of Shakespeare (OOS)
Going Forward
The need to be of more help, 
to know more, share more, be more
led me to beautiful places of learning :
.
At MindValley recently,
I learnt that a 'beautiful destruction'
is at times necessary, to ring in the new.
I learnt that a colossal tragedy
may be seen thus, in this view.
Lockdowns are warlike,
they are 'beautiful destructions',
(or viewed as one !)
In this new light, I see a strange
phenomenon :
We, who rarely shared before,
We, who led isolated, ensconced lives
are now sharing in this total lockdown!
A gentle flow towards a guiding light,
sharing what we have
with those who don't.
Nature, her corrective ways
flipped switches
resetting tides
The tide now is in favour
of a torrential downpour
top to bottom, sideways & more…
In this hour of anxiety, fear & grief,
let's hold hands metaphorically
and touch lives in relief.
Now that we've been pushed off
on this road, may we keep going
in the prayer-action mode.
Wisdom :
' A light in ruins glimmers like a star',
Yunna Morits's words,
holding up our time & space at par :
Our uneven paths, our flickers of a future uncertain,
yet raised together, in a strange toast!
Smeetha Bhoumik ,A poet, Editor, Artist and Founder of Women Empowered-India (WE). She is Chief Editor of 'EquiVerse Space – A Sound Home in Words', the inaugural creative writing anthology from WE –  a creative space for equality, that believes in the inherent sense of empowerment & justice in every person. WE received the MAP Leadership Award in 2018. Smeetha's poetry features in national & international journals & anthologies like Life & Legends, World Haiku Review, Muse India, Eastern Structures, Unlikely Stories Mark V, Quesadilla & Other Food Adventures among others, including a Sahitya Akademi anthology on 'Modern English Poetry' featuring many WE poets, launched at the Kalaghoda Literary Festival 2020. She is editor of the WE Poetry Series, the first of which is REVERIE -Into the Light by Neha Mishra Jha, (Notion, June 2019). Her art has exhibited in ten solo and forty-five group shows in India and abroad, showcasing her main theme of work the "Universe Series." Her poetry collection Where I Belong -Moments, Mist & Song, was published in 2019 (Mwanaka Publishers,July 2019, WE-Mwanaka, Notion, Nov 2019). 
After Covid.
Fences on our favorite fabric, would fade,
Children will be old men, wiser than their days,
After COVID, homes will be capital cities,
Reclaimed from a convenience state it held,
A sanctuary, a center for hoped wellness,
While graves shall rise to meet souls afloat, in many a landscape,
While ignorance shall ride fear of outdoors, and tempt paranoia,
Selfishness shall climb stairs of denial, and fall off ,
Charlatans shall reap from falsehoods, by being exposed
Reason too shall rise, and blinkers drop,
Bigots shall fall like dominoes, for eyes shall open,
Ears shall cock in earnest, and tune in to truth,
After COVID,
Status quo of differences shall bow,
Even as math's of economics play dull,
And many a job flee,
Even as crime may build,
And hunger rise,
Yet, it shall be well with the class,
Of obedience and hygiene,
Respect for science and value of nutrition,
Deity shall make a come back,
And teach a love old,
Kinship shall sing,
A song of brotherhood again,
Hope shall soar and greed hopefully,
Shall die with the virus,
For if nothing else,
Man has this lesson in his heart,
Nature cannot be trifled with,
And evade the consequences,
Of wider knowledge still,
Is banality of arrogance long held,
By divisions of color and assumptions,
Which failed it's own test,
When the curve won't flatten for all called man,
Regardless of place of origin,
After COVID,
If we go back to business as usual,
Of boorish hooliganism and bullying,
Of belittling another,
Of sidelining another, because of lies of skewed History,
Then life's lost would have lost for nothing
Man is man first before all other definitions,
Whether perpetrators or victims,
A uniform approach to mitigation was a general one,
Man can still save himself,
By removing the lofty vanity,
That made abuse and dastardly take on other,
Even as nature breathed health while man was in quarantine.
Nancy Ndeke ,A poet of international acclaim and a reputable Literary arts consultant. Her writings and her poetry are featured in several collections, anthologies and publications. She has several published works, including poetry, short stories and novels. A collaboration of poetry with Prof Gameli Torzlo of Glassgow University titled Mazungumzo ya Shairi is her latest works published in 2020 and registered with the Library of Congress, USA.
Listen 
The whispering dead
can be heard, the soft hush
of their voices
finding space
between our noise.
They tell us
do not fear this.
Even though the world 
has fallen silent, 
it is no more 
than a soft holding of breath 
between words;
a loosening of the veil.
They tell us
listen closely now.
Listen.
Soon enough, 
the clock will start again.
Victoria Bennett, An award-winning disabled writer, poet and artist. She founded Wild Women Press in 1999 and curates the #WildWomanWeb. When she's not juggling motherhood, chronic illness and creative projects, she can be found howling in the hills of Cumbria with the Wild Women. Her forthcoming poetry pamphlet To Start The Year From Its Quiet Centre is due out September 2020 with Indigo Dreams Publishing. She is currently working on a nature memoir. All My Wild Mothers, recently long-listed for the Nan Shepherd Prize.
Abysmal Storm Over
One day i hope to narrate a story to my grandchildren that
It was such a long menaced drastic journey
Over powered by misery and helplessness
As a woman understanding the pricks and stabs
The pains of being a woman, a mother, an aunt and a grandmother
Like they say a woman is the pillar of the nation
a mainstay that supports the existence of the nation
Countless myriad looked unto a woman
for a better living despite the flood rage
Thinking of "Mmatshokolo" a single female heading an extended family
She used to sit by the roadside for few coins to feed her family
With her little savings partake in communal funding "metshelo"
until her great hands were bound by chains of the terrific covid19
Families where gender violence roared and ruled
women and girls remained stuck with their perpetrators
what more could we think of then?
child molestations, teenage pregnancies, new STI'S,
Stings, prickles and grief for the victims,
another affliction for government
How painful little "Pretty" cried endless tears
weeping for restoration and bliss that
boundaries open up at list
she and other girls like her could return to their homestead
the school, a haven of heavens where love flourish
how I wish to end my story pleasantly that
despite the loss and pain our hearts felt
the world never gave up and
continued to chant ululations to the ancestors and
raised eyes to the heavens in praises with trust that
Indeed the abysmal storm shall be over!
And we shall then rejoice life again
Cuddle and fondle with our little ones
Hug and kiss our lion kings
Enter our territorial integrity without any fear
Sing songs of praise with nightingales
Enjoy spontaneous gymnastics with monkeys and baboons
As black coats and daughters of the soil
Around the fire sit together
and with our God given stunning spoons
enjoy the traditional meal in that steel plate
Indeed the abysmal storm shall be over!
Mighty Ntshwabi ,A well-organized, goal-oriented, self-driven Botswana citizen registered poetess herein as Poko Boswa Poetry my Heritage specializing in both traditional and contemporary poetry. She is an author of an English poetry book Exploring the Roots Poetry my Heritage, Living Arts also transcribed into brail. She believes that poetry is educational, therapeutic and recreational.
COVID-19 Time
Wuhan was locked down before Chinese New Year's Eve when the Year of the Rat was knocking on the door
I watched how the Chinese dealt with the pandemic on YouTube
How awful seeing the mall was empty during Chinese New Year Season
The way they protected themselves, wearing masks and eye protection, in the traditional market
I bumped into a Romanian friend, just back from Xi'an
My level of Anxiety increased
Sheltering at home during the lockdown, I found out
my Navajo Willow tree in the front yard is sick
dripping white sap foam from one of the branches which we pruned last year
I searched slime flux and alcoholic flux on the web
joined two tree disease-related groups on FB
worried about the tree at night, like my own child,
which smelled like yeast and foul vegetables
the information and images on the web about beetle larvae shocked me
the way they devoured the tree trunks and roots in Long Island last year
Chinese schools began to open up after the lockdown, and the entire citizenry of Wuhan was tested for COVID-19
Only one child showed up to a kindergarten and was taken care of by two teachers the entire day in China
Due to the proximity of the protesters in America,
there may be a worrisome second wave — COVID-19 might surge
Dr. Yi-Wen Huang  is from Taiwan and is an Associate Professor of English and Linguistics at UNM-Gallup.  She lived and attended universities in Long Island, NY and Pittsburgh, PA.  Her research focuses on language and affect.  Her hobbies include zumba, winter hiking, thrift shopping, edm, and traveling as a foodie and tea aficionado.
What Pandemic Is This
What pandemic is this, that darkly spreads
and strikes down lives
turning the clouded sky to dust
laying barren the earth's breast.
Do you know how many have fled,
their belongings in bundles,
eyes homeward bound?
I too ran away from home,
not knowing where to go.
A month passed by,
My slippers broke, my womb was
heavy with child
I was looking for my lover's house.
People were walking for miles and miles
on this strange journey of life
They walked on and on,
and still they walked,
And yet the roads stretched,
on and on.
They were walking towards their homes
I was running away from mine
The promise of my blossoming youth
lay wasted, lifeless.
I was nineteen,
Where could I go?
But I walked on, I had to!
It was my eight month,
but still I walked.
My destination
I knew not
But still I walked.
I found shelter under a tree.
I rested, tired.
There was silence everywhere.
The animal pounced suddenly.
I screamed
and was lost in my own silence.
The morning found my corpse.
People saw:
My skin torn
My sweet baby crying
And the rising sun asking,
Where will you go now?
Originally written in Urdu by Jameela Nishat, Translated by Uma Sridhar ,Jameela is a poet and activist who uses the power of ink to express the agony of suffering women. Rescuing them from abusive strangleholds is the focus of her organization, Shaheen Women's Resource and Welfare Association. Her work (in marginalized Urdu) has been translated and widely featured. She received the Devi Award (The New Indian Express) and the prestigious Ladli Award.

How Far Can I Go?
They say a demon hangs in the air
A virus, the expert says
And we are the cure- our bodies
The earth is on a shutdown
Both old and young fear
I have a young human to protect
A dream had to die
My world is now smaller
Yet greatly overwhelming
Mixed feelings abounding
Convinced of maximum safety
But what of tomorrow
Will the story repeat once again?
Will I return to that small box?
The home keepers!
The kitchen Managers!
Prognosticating measures for explanation
Struggling to have a place with the "wise"
The worst- without a chance
Because I am a mother!
How far can I go?
Living the moments
My window leads me to the vision of pleasure
Watching those little children
Their chants fill the air
These lads living life to its fullest
And that is all there is to see
The world is on caution
That little friend
Reminds, the world isn't waiting for me
I take to a trade in the invisible world
A gift I found I owned
My experience creeps unto the paper
Here to share what I can give
If tomorrow finds no place for me
I shall birth my own world
Constance Edu Baffoe, Ghanaian poet and writer. She is a member of the Ghana Association of Writers (GAW). She has engaged as a writer for The Legon Informer Newspaper and a volunteer writer for the People's Diplomat Magazine. She's is contributor to Plants and Poetry.
A Quarantined Athlete's Lament
My thighs made for the effort of miles My legs tan and strong We've been sidelined. Footed wrong.
My hair has been loose too long. I miss the attention paid to the taut braid Scalp tingling, readied for game, Trivialities laid aside.
Out of stride, the cadence of defeat: no more late practices, early mornings
barbells lifted, grass-stained jerseys washed with care, The years and tears of preparation.
Defeat is sweet beside the cold brevity of no race to place in.
Hannah Slind , British-Canadian poet going to school in Salt Lake City, Utah. She is studying English, with minors in Ecology and Mathematics. Her areas of interest include digital and ecological humanities, math education, and queer theory. In her free time, she enjoys baking bread, sports, and pushing the envelope.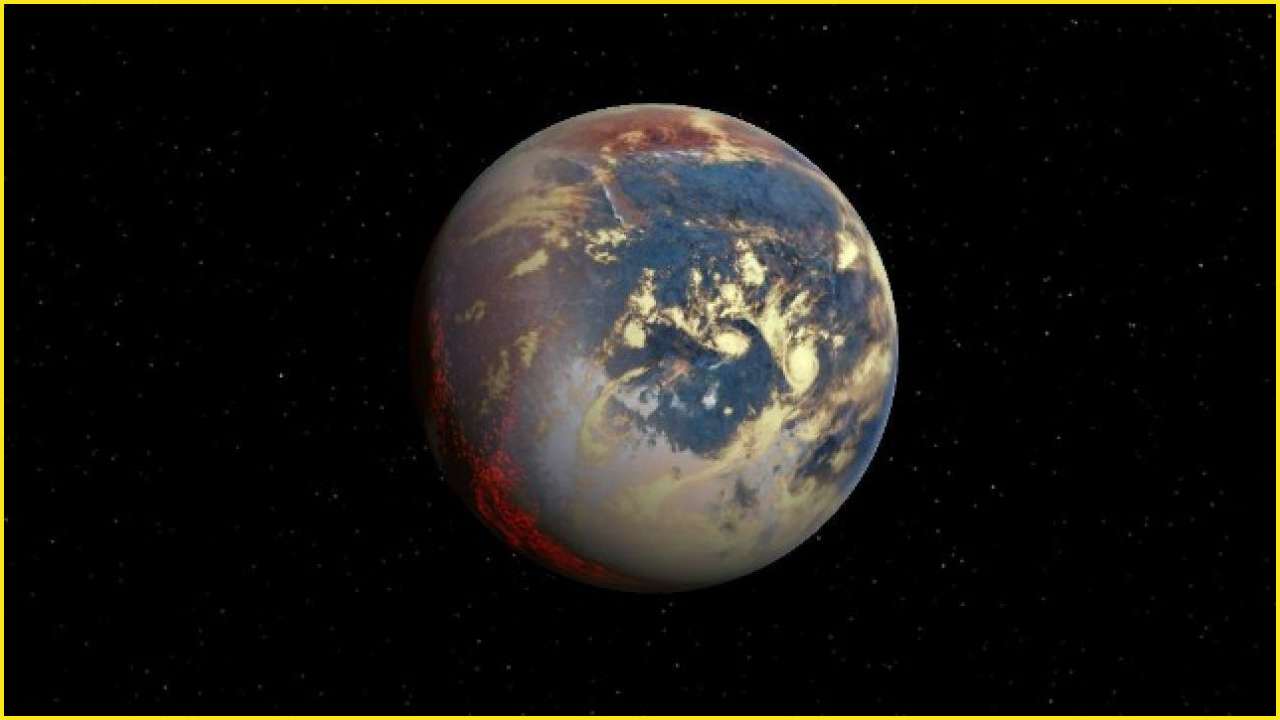 again
come sit with me
let's talk
of how 'twas when
God seemed to rectify
the universe
the world stopped
colors changed
air didn't move
sky was empty
sounds were muted
everything was the same
yet different
then, a new dawn came
the colors we see are vibrant
the air we breath is fresher
the sky is filled with joyful birds flying
the sounds we hear are hyms
of love and affection
and you can come sit with me
again
everything is the same
yet different
Michelle Navajas  is a Filipina poet who shares her poetry Michnavs, Poetry . . . in Motion(https://michnavs.wordpress.com).
This slideshow requires JavaScript.
                                      PROFILE  OF OUR JUNE EDITION  GUEST Editor ,
G JAMIE DEDES, A former feature writer, columnist, and associate editor of a regional employment publication, currently runs The Poet by Day, an information hub for poets and writers. She is the managing editor of The BeZine published by The Bardo Group, a virtual arts collective that she founded.  She is a weekly contributor to Beguine Again, a site showcasing spiritual writers. Her work is featured in a variety of publications and on sites, including: Ramingo's Porch, Vita Brevis Literature,Compass Rose, Connotation Press, The Bar None Group, Salamander Cove, Second Light, I Am Not a Silent Poet, Meta / Phor(e) /Play, and California Woman. Her poetry was recently read by Northern California actor Richard Lingua for Poetry Woodshed, Belfast Community Radio. Jamie Dedes was featured in a lengthy interview on the Creative Nexus Radio Show where she was dubbed "Poetry Champion." Literary Arts  Activism Campaign  Partner  of the Brave Voices , Time of the Poet Republic  and the Zimbabwe We Want Poetry Campaign . DEDES is  the  2020 Poet Laureate  of the WOMAWORDS LITERARY PRESS and the Illustrious Guest Editor of the WOMAWORDS 2020 JUNE EDITION.
MEET THE Projects   Curator And  WOMAWORDS Chief  eDitor
MBIZO CHIRASHA, Chronicler  at  Africa  Writers Caravan.  Founder and Author of  the Time of the Poet. UNESCO-RILA Affiliate Artist.  Featured Poetry Artist  at WorldBeyondWar.Org. Freedom of Speech Fellow to PEN- Zentrum  Deutschland,Germany..Literary Arts Activism Diplomatie 2020 Poet in Residence at the Fictional Café (International publishing and literary digital space). 2019 Sotambe Festival Live Literature Hub and Poetry Café Curator. 2019 African Fellow for the International Human Rights Art Festival( ihraf.org) , Essays Contributor to Monk Art and Soul Magazine in United Kingdom .Arts Features Writer at the International Cultural Weekly .His Profiles , Interview and Poems are featured on poesis.si ,in Slovenia. Founder and Chief Editor of WOMAWORDS LITERARY PRESS. Founder and Curator of the Brave Voices Poetry Journal. Co-Editor of Street Voices Poetry triluangal collection( English , African Languages and Germany) intiated by Andreas Weiland in Germany. Poetry Contributor to AtunisPoetry.com in Belgium. African Contributor to DemerPress International Poetry Book Series in Netherlands. African Contributor to the World Poetry Almanac Poetry Series in Mongolia. His latest 2019 collection of experimental poetry A LETTER TO THE PRESIDENT was released by Mwanaka Media and Publishing and is both in print, on Amazon.com and at is featured at African Books Collective. Mbizo Chirasha is the Originator of the Zimbabwe We Want Poetry Campaign. Founder and Creative Director of Girl Child Talent Festival and GirlChildCreativity Project. 2003 Young Literary Arts Delegate to the Goteborg International Book Fair Sweden (SIDA AFRICAN PAVILION) .2009 Poet in Residence of the International Conference of African Culture and Development (ICACD) in Ghana.The Vice President of Poetsof the WORLD,poetasdelmundo.com ,African Region. Global Peace Chain Ambassador. 2009 Fellow to the inaugural UNESCO- Africa Photo- Novel Publishers and Writers Training in Tanzania. 2015 Artist in Residence of the Shunguna Mutitima International Film and Arts Festival in Livingstone, Zambia. A globally certified literary arts influencer, Writer in Residence and Recipient of the EU-Horn of Africa Defend Defenders Protection Fund Grant, Recipient of the Pen Deutschland Exiled Writer Grant. He is an Arts for Peace and Human Rights Catalyst, the Literary Arts Projects Curator, Poet, Writer, publicist is published in more 420 spaces in print and online.
WOMAWORDS LITERARY PRESS-#WOMAWORDS LITERARY PRESS# A Trendsetting Digital Arts Culture Thicket archiving creative resilience and artistic excellence. It is a platform to exhibit women of literary arts prowess and revolutionary sister comrades defying ugly odds of barbarism , chauvinism and savagery to positively change their communities through artistic resistance , to right the wrong perceptions as they carry the torchlight to stardom. WOMAWORDS is Haven of Head -busting Short Fiction . Nerve -Shredding Poetry And Mind -Blowing ARTISTIC Profiles* -Authored and Curated by 2020 Freedom of Speech/Literary Arts Activism Culture Fellow at PEN-Zentrum Deutschland, Germany, Award Winning Poet , Widely Published Essayist Writer , Creative Arts Activism IDEAS Curator and Literary Arts Projects Diplomatie,MBIZO CHIRASHA.